Display content in the best way possible
Octory is the perfect solution to design and tell your story while your employees are being onboarded. But it is so much more… You could easily present a form to the user, or simply display relevant information while restricting the Mac's controls.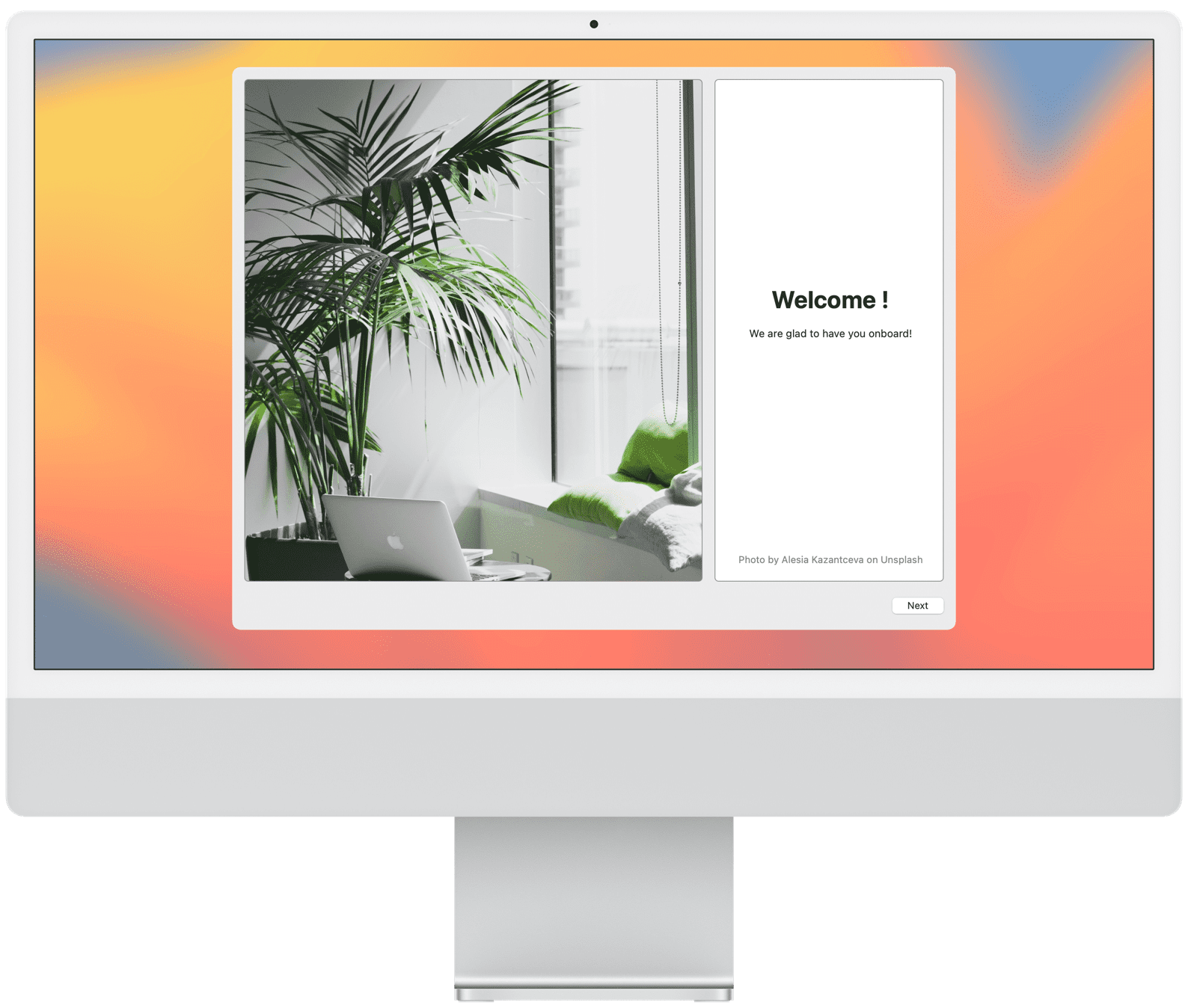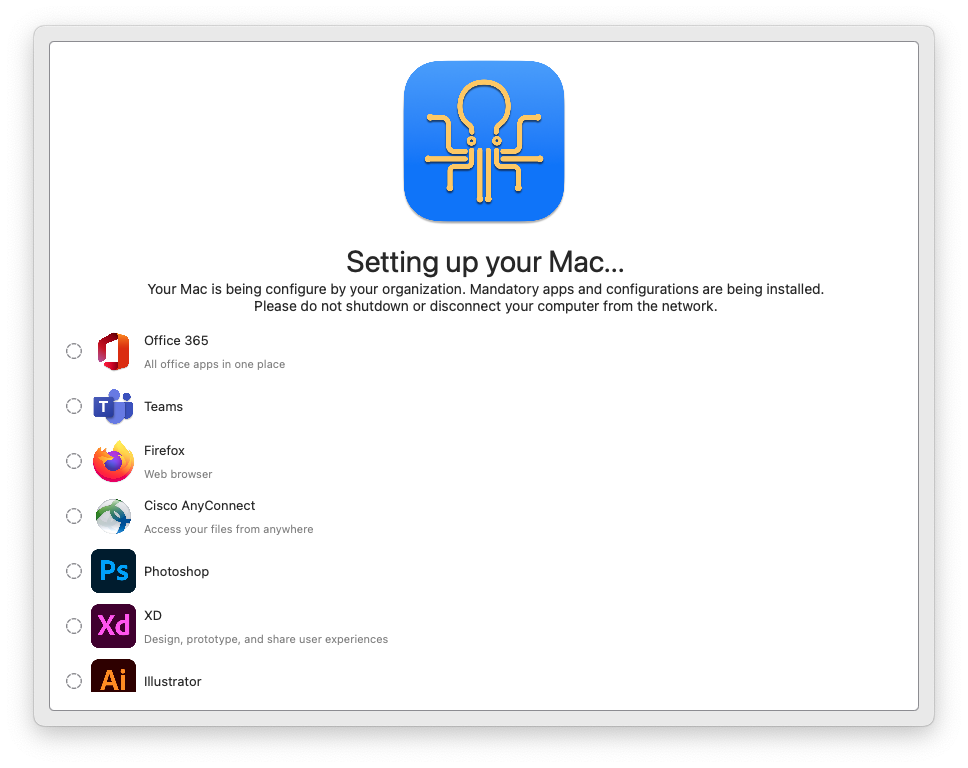 Don't keep your employee in the dark
Octory allows your employee to monitor applications and files installing in the back. Making sure all mandatory apps are installed before releasing control of the computer.
Present your content in its original form
Choose amongst a wide range of possibilities when displaying content. You are provided with plenty of possibilities like video, images, pdf and more… We want you to be able to customise every aspect of the software to match your style.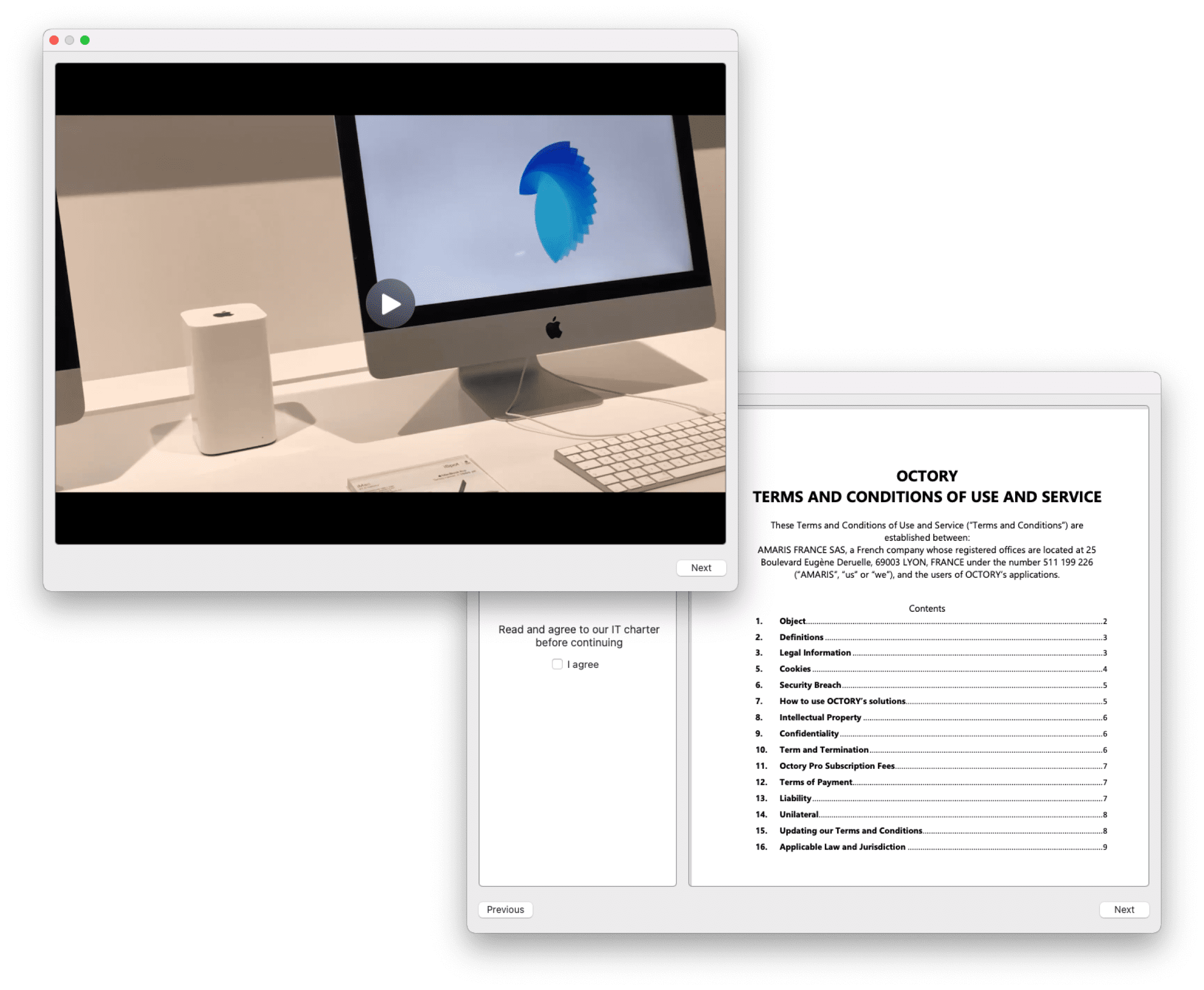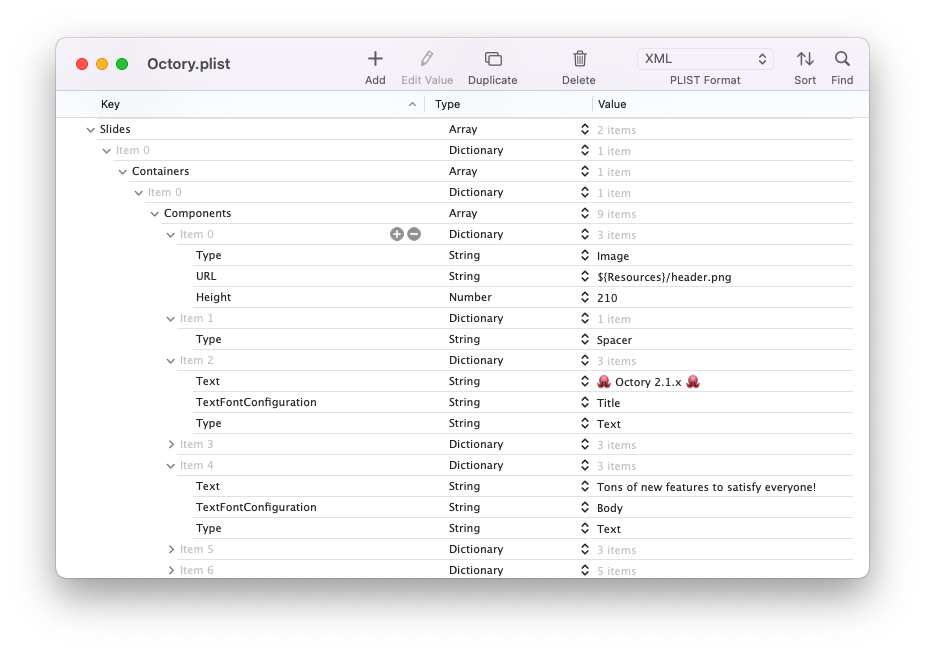 We know how long it can take to get to the perfect workflow. We developed Octory to facilitate your work while testing multiple configs, designs and behaviours. Everything is done from one simple configuration file.